WHO WE ARE
Merhow Industries continues to be one of the oldest and most innovative horse trailer manufacturers in the industry today. Its 50-year plus reputation for building strong, sturdy equine products continue to follow the company into the present era. With a national dealer network in the United States and Canada, Merhow offers unsurpassed warranty and customer service for their retail customers. In addition, the all-aluminum product is produced in the same facility as the in-house living quarters, thereby giving owners and dealers a single point of contact for service and warranty.
NEXT GENERATION ALUMASTAR //COLORS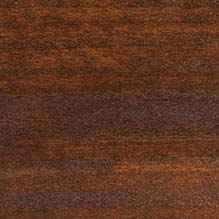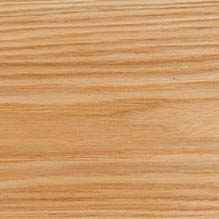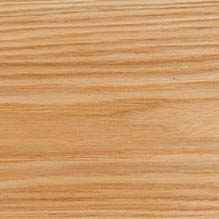 Medium Charcoal Gray
Option

NEXT GENERATION ALUMASTAR //FEATURES
The Alumastar Next Generation provides many helpful standard features for both chassis and living quarters areas. See the list below for what is included.
CHASSIS STANDARD SPECIFICATIONS
• 8 YEAR M-ARMOR WARRANTY
• 7'6 TALL, 8' WIDE OR 7 WIDE & 40" STALLS
• EXTRUDED ALUMINUM FLOOR
• ONE PIECE (SEAMLESS) ALUMINUM ROOF
• EXTRUDED ALUMINUM SIDES (HORSE AREA ONLY)
• DROP DOWN FEED DOORS
• SINGLE HYDRAULIC JACK
• ESCAPE DOOR STANDARD (3 HORSE OR MORE)
• DDFD IN ESCAPE DOOR (3 HORSE OR MORE)
• WALK THRU DOOR TO STALL AREA
• TAPERED WHEEL WELLS – 8 WIDE ONLY
• MANGER TRAYS – 8 WIDE ONLY
• MANGER DOORS – 8 WIDE ONLY
• DEXTER TORSION AXLES
• (1) LOAD LIGHT OVER REAR HORSE DOOR
• (1) SADDLE TREE WITH (1) SADDLE BOSS PER HORSE
• FLIP UP CAMPER STEP AT CAMPER DOOR
• (1) TWO-WAY ROOF VENT PER HORSE
• COLLAPSIBLE REAR TACK WITH REMOVABLE REAR
CENTER POST
• (2) FULL HEIGHT 60/40 REAR DOORS WITH
SLIDING WINDOW WITH SCREEN & BAR GUARDS
LIVING QUARTERS STANDARD SPECIFICATIONS
• 12 V FAN WITH WALL SWITCH IN BATHROOM
• 6' SLIDE ROOM W/ (2) END WINDOWS
(FOR 8', 10, 12, & 15)
• 12' SLIDE ROOM W/ (2) END WINDOWS
& (2) PICTURE WINDOWS – 17'
• SOFT-TOUCH WALLS
• FURNACE, 18,000 BTU
• GLASS SHOWER DOOR
• TV ANTENNA
• CABLE INLET
• STEREO/DVD PLAYER
• (1) 110 EXTERIOR RECEPT
• 7-WAY POWER CORD
• HARDWOOD CABINETS
• RAISED PANEL CABINET DOORS – 8 WIDE ONLY
• EUROPEAN STYLE HIDDEN HINGE CABINET DOORS
• CROWN MOLDING – 8' WIDE ONLY
• RECESSED COOKTOP WITH GLASS TOP
• MICROWAVE
• 3.0 CU FT REFRIGERATOR WITH BLACK FRONT
– 6' & 8'
• 6 CU FT REFRIGERATOR WITH RAISED PANEL FRONT
( 10' – 17')
• SKYLIGHT IN SHOWER
• 1PC FIBERGLASS SHOW
• DELUXE RESIDENTIAL INNERSPRING MATTRESS
• 13,500 BTU A/C W/HEAT STRIP (DUCTED)
– 6', 8', 10' & 12'
• 15,000 BTU A/C W/HEAT STRIP (DUCTED) – 15' & 17'
• WATER HEATER 6 GAL GAS DSI
• JACK-KNIFE SOFA (EXCEPT 15′ & 17′ )
• DINETTE & JACK-KNIFE SOFA IN 15′ & 17′
• FRESH WATER TANK – 41 GAL CAP.
• BLACK & GRAY WATER TANK – 32 GAL CAP.
• LINOLEUM FLOOR
• DUAL 20# LP TANKS WITH CHANGE OVER
STOCK LIVING QUARTERS STANDARD SPECIFICATIONS
• 8 YEAR M-ARMOR WARRANTY
• 2 YEAR MERHOW LQ WARRANTY
• 7'6 TALL, 8' WIDE
• DEXTER TORSION AXLES
• EXTRUDED ALUMINUM FLOOR
• ONE PIECE (SEAMLESS) ALUMINUM ROOF
• SINGLE HYDRAULIC JACK
• 14' STOCK AREA
• 7.5′ PIE-SHAPED MIDTACK WITH 30″ ENTRY DOOR
• CAMPER DOOR WITH SCREEN & FLIP UP CAMPER STEP
• (2) WALK THRU DOOR
• TAPERED WHEEL WELLS
• PLEXI GLASS TRACK
• BARN DOOR AT REAR WITH 50/50 SLIDER
• CUT GATE
• RUBBER ON FLOOR IN STOCK AREA & MIDTACK
• SADDLE TREE WITH (3) SADDLE BOSSES IN MIDTACK
• LOAD LIGHT OVER REAR DOOR
• 6' SLIDE ROOM W/ (2) END WINDOWS & SLIDE ROOM TOPPER (EXCEPT NON SLIDE FP)
• SOFT-TOUCH WALLS
• TV ANTENNA
• CABLE INLET
• STEREO/DVD PLAYER
• 110 EXTERIOR RECEPT
• 7-WAY POWER CORD
• HARDWOOD CABINETS
• EUROPEAN STYLE HIDDEN HINGE CABINET DOORS
• LINOLEUM FLOOR
• RECESSED COOKTOP WITH GLASS TOP
• MICROWAVE
• 3.0 CU FT REFRIGERATOR WITH BLACK FRONT– 6' , 8'
• 6 CU FT REFRIGERATOR WITH RAISED PANEL FRONT – 10' & 12'
• SKYLIGHT IN SHOWER
• 1PC FIBERGLASS SHOW
• GLASS SHOWER DOOR
• 12 V FAN WITH WALL SWITCH IN BATHROOM
• 13,500 BTU A/C W/HEAT STRIP (DUCTED)
• WATER HEATER 6 GAL GAS DSI
• FURNACE, 18,000 BTU
• DELUXE RESIDENTIAL INNERSPRING MATTRESS
• JACK-KNIFE SOFA
• FRESH WATER TANK – 41 GAL CAP.
• DUAL 20# LP TANKS WITH CHANGE OVER